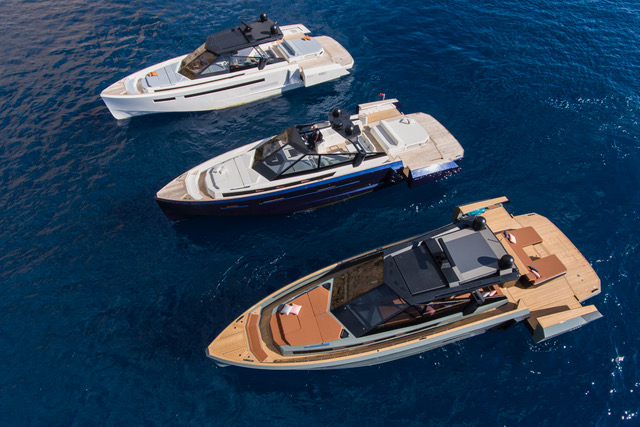 BLU EMME YACHTS: NEW PLAN FOR INVESTMENTS AND A BROADER OFFERING
After a 2020 of unexpected obstacles, the Mercuri brothers' Blu Emme Yachts shipyard, based in Naples where Evo Yachts are built, has rapidly bounced backed and organized itself for 2021 with new enthusiasm and a growth plan based on major investments and a broader offering.
Despite the lockdown restrictions and mobility problems, Blu Emme Yachts closed its financial year with turnover up 300%, repeating the success of the previous year. And thanks to a thorough re-organization of work spaces and procedures, the Yard managed to keep its launch plan on schedule and deliver four new yachts when production activity was resumed. Another three were delivered later in the year.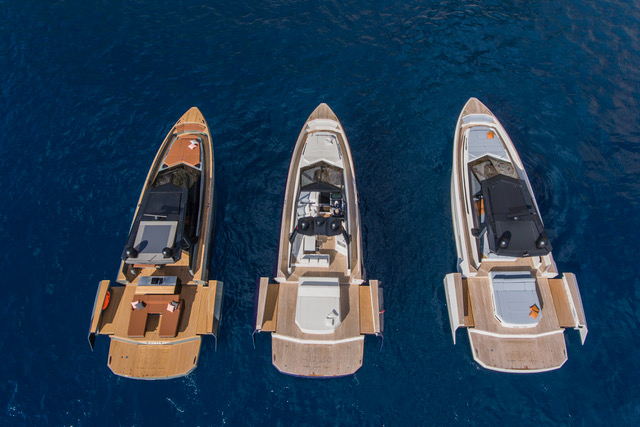 Blu Emme Yachts Sales Manager Maurizio Cozzani has spoken about the Yard's response to the new challenges, which involved some creative solutions: "We're adapting to new needs, meaning that on one hand we're finding new ways to interact with clients, studying new solutions with them to ensure they get the full experience of choosing and buying, and on the other we're investing heavily in infrastructure, equipment and human resources to achieve even more effective management of production processes and control procedures".
In the first few weeks of the year, the Yard has been expanding (from 1,500 to 4,000 square metres) and increasing the capacity of its production facility, with a new painting station and a new after-sales area. But there have been significant new developments in its offering too. 
A new model is currently being designed to extend the R range, while the T line of fully customizable tenders will also be growing. But above all, the next few months will see the launch of the first Velar 78, an innovative 24 metre yacht, set to be the Yard's new flagship. From what little has so far been disclosed about it, it seems certain that the yacht will "make a big impact with its alternative design, a departure from previous models, and the numerous technological innovations featured on board".
Blu Emme Yachts' growth strategy also provides for a strengthening of its international dealership network with new partners and service centres. It has always been the Yard's policy to prioritize owners' needs by offering full and immediate after-sales service, which is why partnerships have been formed with service centres in all the areas where Blu Emme Yachts navigate. So, in addition to those already operating in the Balearic Islands, Portugal, USA, Greece and Russia, new agreements will be reached in the coming months to open centres serving the coasts of Croatia and Slovenia in the Adriatic.