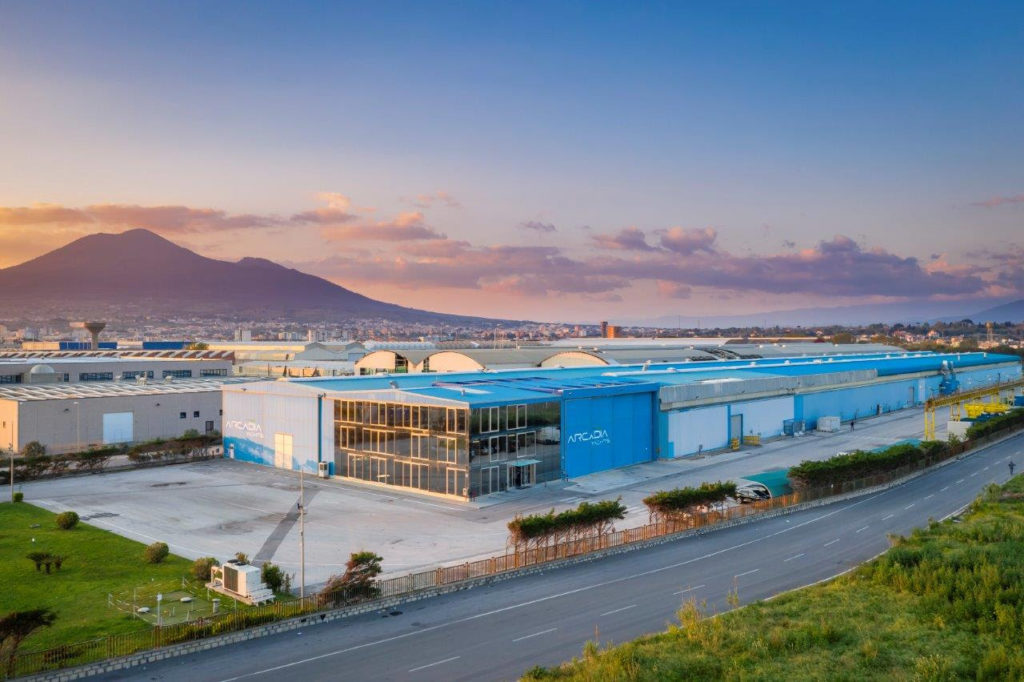 THE SPIRIT OF ARCADIA YACHTS IS GREENER THAN EVER, STARTING WITH ITS PRODUCTION FACILITIES
The shipyard that was the first to target eco-sustainability has restated its determination to reduce as far as possible the impact of its production on the ecosystem, starting with its futuristic production sites overlooking the Gulf of Sorrento. In the last few months, 612 solar panels totalling 1,200 square metres have been installed on the yard's two facilities. As a result, Arcadia Yachts now produces 70% of its own energy requirement, or a total of around 250,000 kWh/year. The shipyard also has plans to increase the surface area covered by panels, as well as to improve the performance of the existing ones.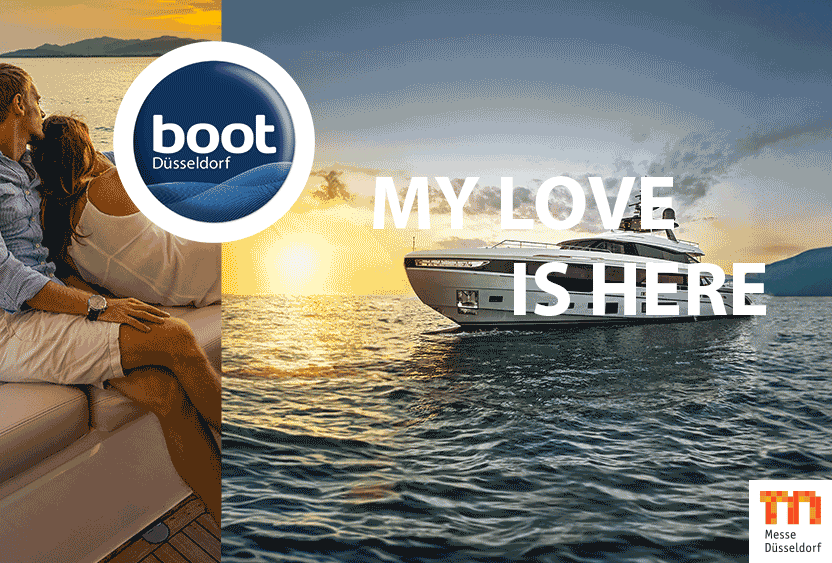 Located a few kilometres from Pompei, Arcadia Yachts has made environmental friendliness an integral part of its mission since its foundation in 2008. Not only has the shipyard always worked to build yachts with a light footprint – through hull design and propulsion systems optimised to reduce consumption, extensive use of solar panels, openable windows, insulated glazing and the invitation to take a relaxed approach to cruising in total harmony with the environment – but has also declared its firm intention to make its production facilities as eco-sustainable as possible.
This is why Arcadia Yachts has been stepping up its investments in solar panels for its production facilities, which cover an area of 47,000 square metres and include two buildings (36,000 and 11,000 square metres) as well as a marina for launching and hauling up yachts.
In recent months, 612 Sunerg Solar panels totalling over 1,200 square metres have been installed and further extensions are planned in the near future. In the meantime, investments are also being made in research to improve the performance of the existing panels and increase energy production, which already covers 70% of the yard's requirements, with an annual output of around 250,000 kWh. And if the energy produced by all the boats in its fleet (an estimated 115,000 kW/h) is added to this figure, the shipyard's requirements are almost entirely offset.
The introduction of solar panels on boats and buildings over the years has been carried out in collaboration with leading partners in the industry, and in fact the efficiency of the panels installed on ARCADIA boats has increased by over 38% in the last decade.