Yanmar to Launch "Wheeebo"
Yanmar to Launch "Wheeebo" Water Activity in Okinawa
Yanmar Holdings Co., Ltd. is to commence service of its personal watercraft "Wheeebo" at selected hotels and facilities in Okinawa.
"Wheeebo" is an exciting new water activity created around the concept of "Fun for Everyone!" Yanmar developed the Wheeebo as part of its efforts to create exciting new experiences in recreational marine.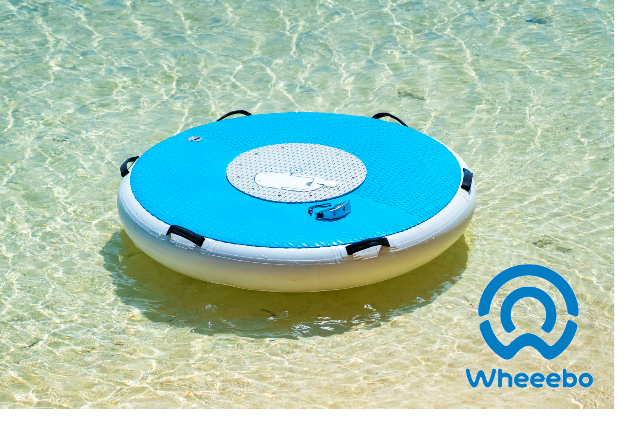 Wheeebo can be enjoyed by people of all ages and is suited to calm waters such as beaches and lakes. As an all new marine experience, Wheeebo allows users the freedom to discover various ways of enjoying time on the water. Its use is limited only by your imagination. Find your own relaxing space or a new way to play on the water with friends. The Wheeebo is also the perfect entry into the world of marine activities for newcomers to the water.
Next steps
To realize speedier and more flexible decision making and develop various aspects of the business, Wheeebo will take part in the Spirete program (https://en.spirete.com/). Spirete aspires to help companies bring new businesses to the startup phase. By participating in Spirete's program, Wheeebo will gain access to personnel and knowhow from diverse fields, develop in new directions and speed decision making, realizing rapid business growth through access to outside funding.