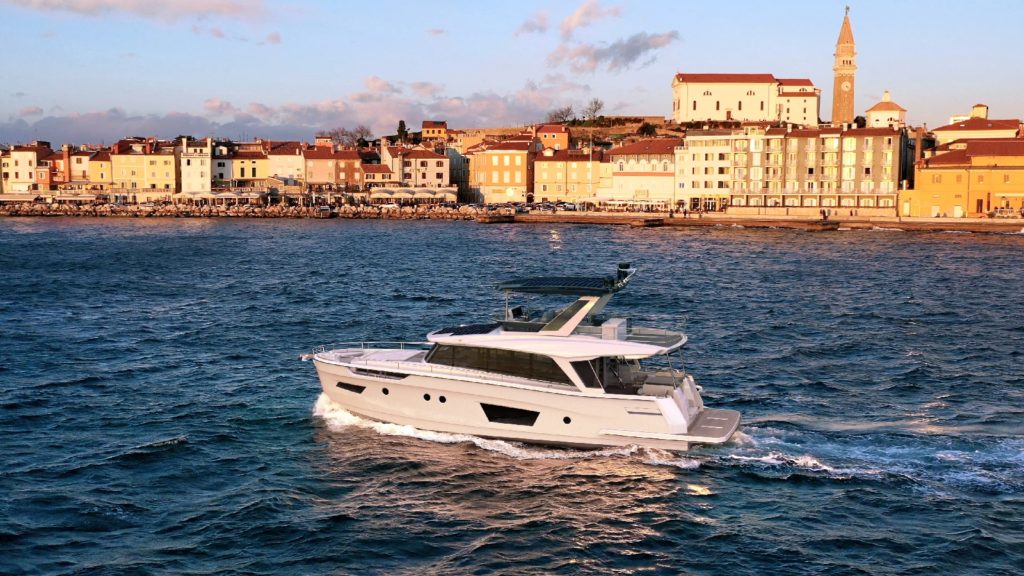 GREENLINE YACHTS 58 FLY – This new model aims to expand the company's range of innovative yachts.
Collaborative Design
The 58 Fly is a product of collaboration between Greenline Yachts, Marco Casali of Too Design, and MICAD engineering. The design features clean lines and focuses on functional elements, such as a single-level main deck and an aft galley.

Flexible Layout

The 58 Fly offers a flexible layout to meet various needs. It includes an extended hydraulic bathing platform with a 500kg lift capacity and a cockpit with a unique seating arrangement. The cockpit area can also be converted into a day bed.
Interior Features
The interior comprises three cabins, two bathrooms, and walk-in wardrobes for the master and VIP ensuites. An optional feature allows the replacement of the twin guest cabin with a fully-equipped office space, complete with built-in monitors and printer storage.
Sustainability Features

The yacht is equipped with 10 solar panels that generate 4kW of peak power. It also features the newly developed 6g H-Drive system with two 25kW motors combined with two Cummins 715hp.
Engine and Performance
Engine options include 715hp Cummins pure diesel or with Hybrid Drive, and a diesel-only twin 1,000hp Volvo Penta option. The Cummins 715s with Hybrid Drive allow a top speed of 25 knots and an electric cruising speed of 6 knots for a range of 30 nautical miles depending on the battery choice.
Official Statement

"The 58 Fly embodies Greenline's dedication to craftsmanship and sustainable innovation. As we navigate the future of yachting, our focus remains on delivering both luxury and eco-conscious experiences for our patrons. It's not just about building boats; it's about creating a legacy of respect for the oceans we explore." – Vladimir Zinchenko, Owner of Greenline Yachts.
"Following the successful footsteps of our 45 Fly, with more than 50 units proudly delivered to discerning owners, we're thrilled to introduce the 58 Fly. This model is not just an expansion of our fleet—it represents Greenline's dedication to excellence and our vision for the future of yachting. Blending innovation, luxury, and sustainability, the 58 Fly stands as a testament to our brand's commitment and the trust our patrons place in us. It's a clear signal of our ambition to lead and inspire in the maritime world." – Luca Raumland, Chief Sales & Marketing Officer at Greenline Yachts.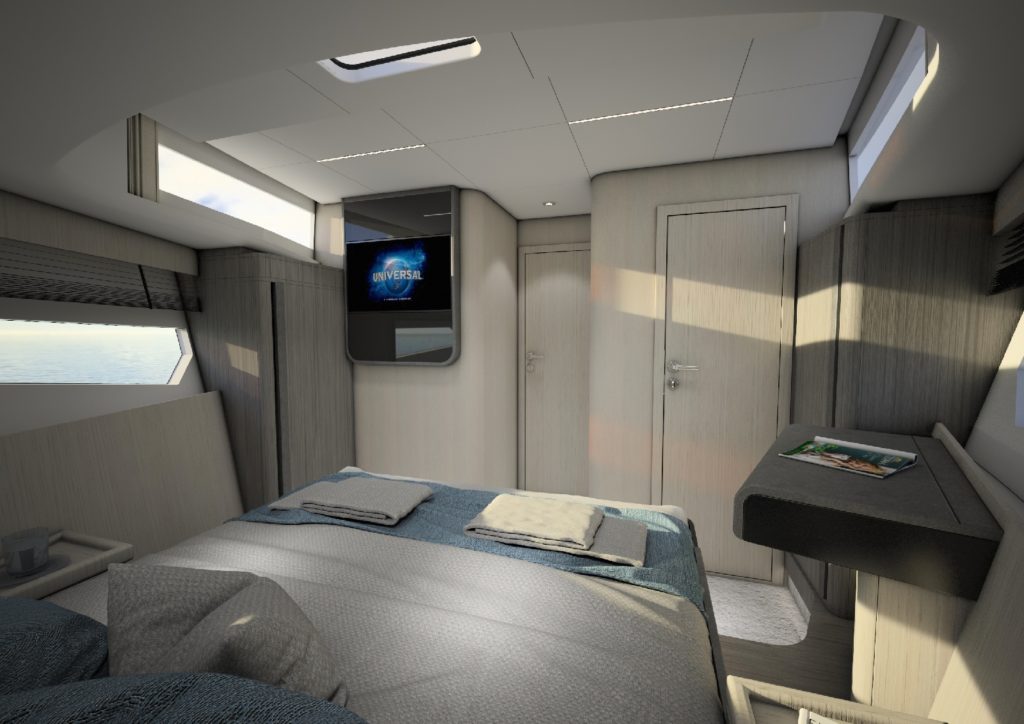 Key Specifications
LOA: 18.2m
Beam: 5.12m
Draft (loaded): 1m
Displacement (dry): 30 Tonnes
Fuel capacity: 2,400 Litres (3,400 optional)
Water capacity: 600 Litres
Top speed: 30 knots (twin 1,000hp)
Cruising speed: 20-23 Knots
Electric cruising speed: 6 Knots