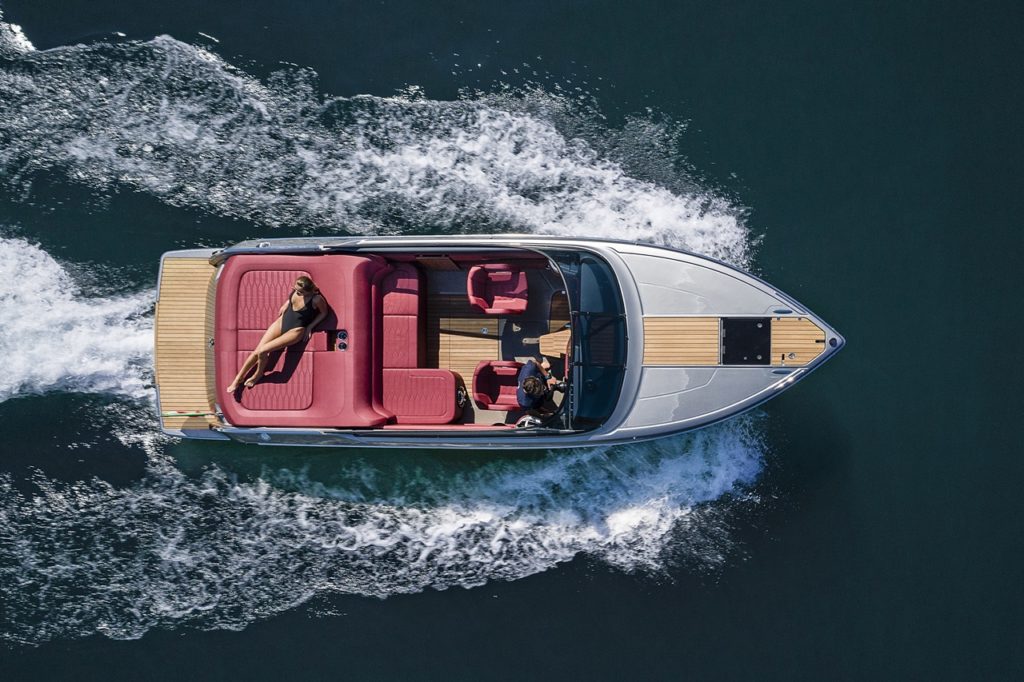 CRANCHI E26 CLASSIC THE SUPERYACHT TENDER ACCORDING TO CHRISTIAN GRANDE
Vintage suggestions and contemporary soul
The collaboration continues between the historical Cantiere Nautico Cranchi shipyard and Christian Grande, a major player in international yacht design. The result of this collaboration is the E26 Classic, a 7.85-metre daycruiser, which is also suitable as a superyacht tender. It stands out for its sporty character combined with a sophisticated, unique style, in which vintage suggestions and contemporary lines are perfectly balanced. "The E26 Classic comes from reading the style of classic motorboats in a new key," explains Christian Grande. "The history of pleasure boating has been written by this type of boat since the 1950s and 60s, thanks to refined, distinguished enthusiasts who spent time in the seaside resorts – and let's not forget the great lakes. The size and performance of these boats allowed their crew and passengers to travel rapidly from shore to shore and to enjoy pleasant days aboard."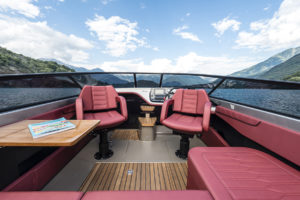 Christian Grande reinterpreted the theme of tradition by introducing some distinguishing and markedly modern traits, such as the vertical stem and the clear cut-off of the side windows, which give longitudinal momentum to the Cranchi E26 Classic and are the only sign of a topside. The clean lines are in contrast with the surprisingly sophisticated interiors, perfectly finished and characterised by a contrast between shiny and matte, rigid and solid materials – just like in a luxury car.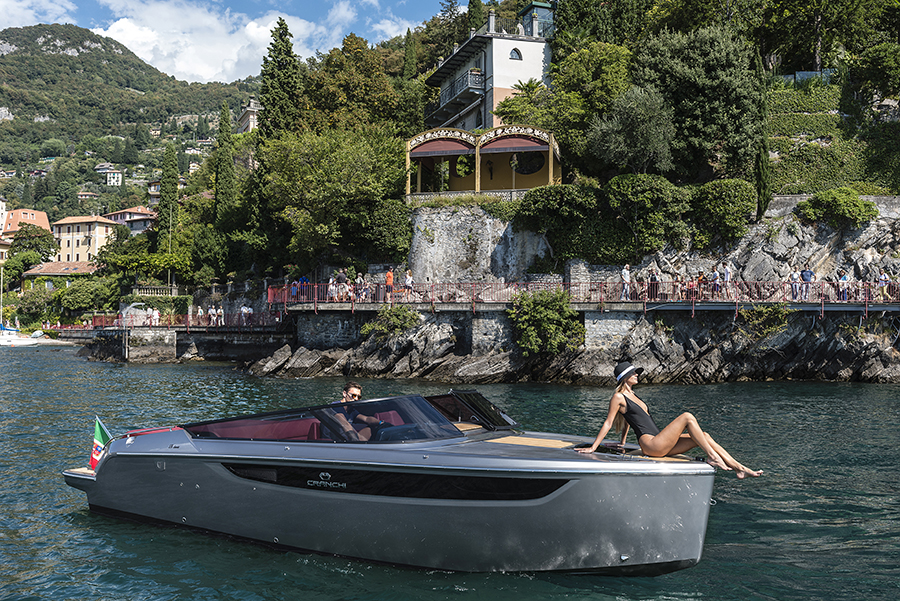 The teak foredeck brings to mind the classic heritage of wooden ships and is a visual counterpoint to the stern control panel, which is also covered with teak. The large stern sundeck stretches over the motor compartment and a fold-away bimini top can provide shade in the cockpit when needed. The dinette in the centre of the boat is served by an L-shaped seat (that provides continuity with the stern sunpad) and two pivoting seats, which can be turned to the bow when cruising and to the stern when relaxing. The sporty character of the E26 Classic is further enhanced by the full-beam, wrap-around windscreen that protects the pilot and the person next to him.
An opening in the middle of the screen allows to comfortably access the foredeck. Interior layout features a cabin and a toilet, for a comfortable daycruising or for spending the night in.
"A similar approach can be seen in the layout of large yachts that the E26 Classic winks at," concludes Christian Grande. "Its characteristics also make it the perfect tender for them."