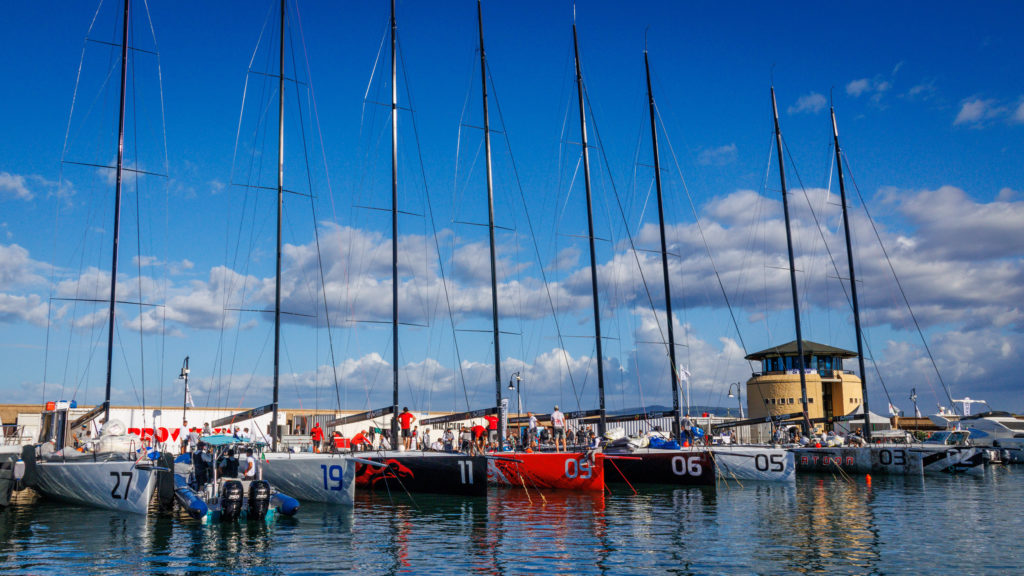 Five international events from April to October, over eight thousand overall attendances expected through 22 racing days. The Star Worlds will be the icing on top of a season marked by some important confirmations, as Swan One Design and TP52 choose Marina di Scarlino once again.
Racing Season 2023-During the Summer, Yacht Club Isole di Toscana will focus on organising beginner courses for aspiring local young sailors as well as for visitors, with the aim of promoting the destination through sport.

The 2023 sailing season in Gulf of Follonica, where the club is based, will culminate with a double World Championships in September/October. 
First, the world championship for Star Class will take place between 17-24th September, with the grand finale of the season, a Swan One Design World series taking place 2 weeks later. 
With over thirty yachts across the four Swan One Design classes competing: ClubSwan 50, Swan 45, ClubSwan 42 and ClubSwan 36, it promises to be an event to remember. 
First edition of the Swan Med Regatta – Tuscany Challenge will run alongside the world series, with a daily spectacle of various Swan models racing around the islands of Tuscan Archipelago.
 

The Yacht Club Isole di Toscana benefits from the support of the Municipality of Scarlino, and in partnership with Marina di Scarlino, Scarlino Yacht Service and Resort Baia Scarlino. 
"The opening of the YCIT sailing season" – announces the Mayor of Scarlino, Francesca Travison – "is certainly a strategic event for our local administration, especially that Northern Maremma area, of which we are a part, has been named the European Community of Sport for 2023. 
The high standard of the sport events organised by the Club, will help promote our Municipality around the world and we are looking forward to a continued relationship and team work with the Yacht Club."
 
The club is glad to confirm the partnership for the season of Rigoni di Asiago, a company that shares same passion for nature, protection of the marine environment and devotion to creating a sustainable future for tomorrow's generations.