THE GREENER SIDE OF LUXURY ON BOARD THE SUNREEF 60 "E"
Unveiled during this year's Cannes Yachting Festival, the Sunreef 60 "E" belongs to Sunreef Yachts' Eco-Electric line of custom-catamarans. With electric propulsion and smart energy management systems, Eco-Electric yachts offer a silent, vibration-free cruising experience and a responsible approach towards nature.
The Owner's fascination with cutting-edge technology, safety, efficiency and care for the environment – but most importantly the love of sailing combine to create the Sunreef 60 "E" concept. To make this vision a reality he turned to Sunreef Yachts – the world's leading custom catamaran manufacturer. The Sunreef 60 "E" was carefully crafted to the finest details, offering responsible boating, abundant in comfort, elegance and dependable performance.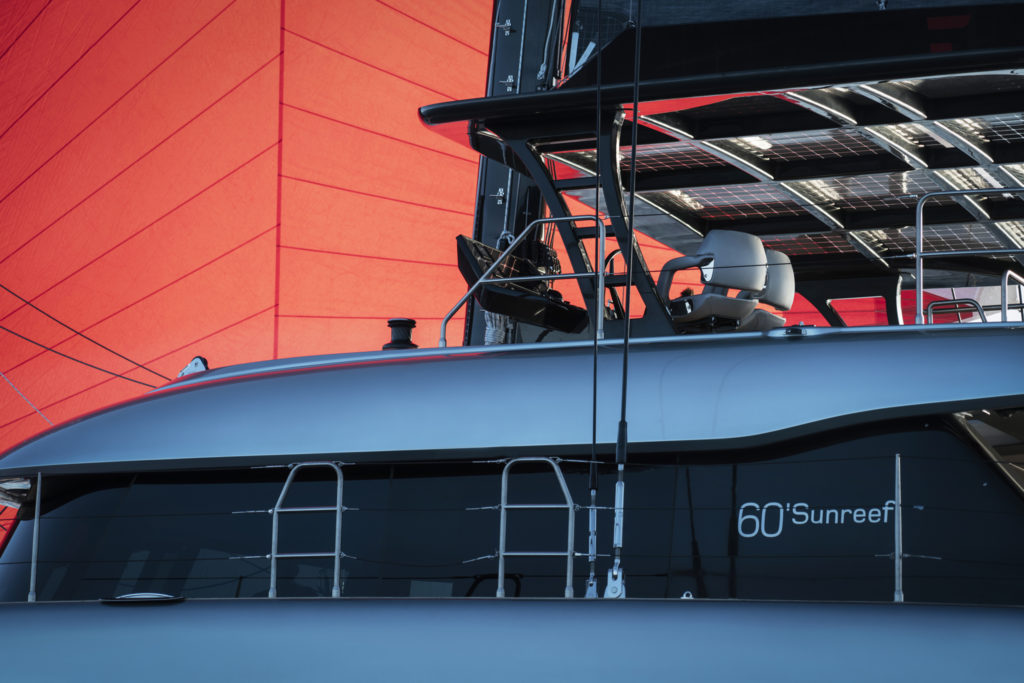 "Eco-Electric innovations bring more comfort on board. Peaceful cruising without noise, vibration and fumes. At the moment our team is working on a new green feature, that will take our Eco-Electric range to an even higher level." Nicolas Lapp – R&D Director at Sunreef Yachts
The Sunreef 60 "E" features a revolutionary all-carbon fibre bimini with in-built curved solar panels generating 4.5 kW. Carbon fibre is also used for the mast and boom.

The S60 "E" concept incorporates weight-efficient and sustainable materials: reclaimed teak for the floors, compressed paper for countertops, titanium for railings as well as textile rigging and recyclable sails. No plastic bottles are allowed on board, fresh water being supplied straight from a state-of-the-art watermaker.
"With our Eco-Electric yachts we respond to an increasing demand for green solutions. We are happy to introduce trend-setting environmentally friendly crafts such as "E"."
Francis Lapp – Founder and President of Sunreef Yachts
60 "E" is the second Eco-Electric catamaran launched by Sunreef Yachts. More advanced Eco-Electric launches await in 2020.