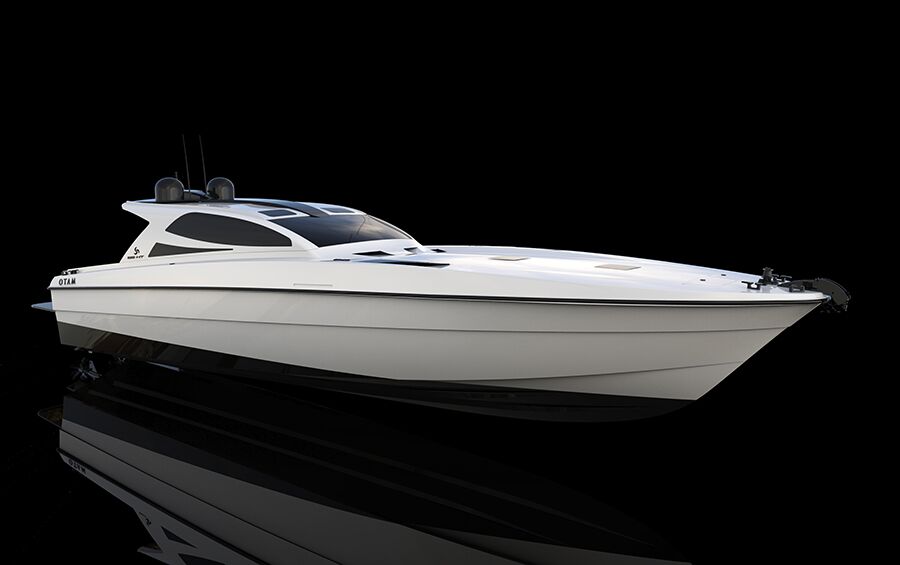 OTAM 65 HT- THE NEW ONE-OFF INSPIRED BY THE WORLD OF PRIVATE JETS ABLE TO REACH 60 KNOTS HAS ALREADY BEEN SOLD AND IS CURRENTLY UNDER CONSTRUCTION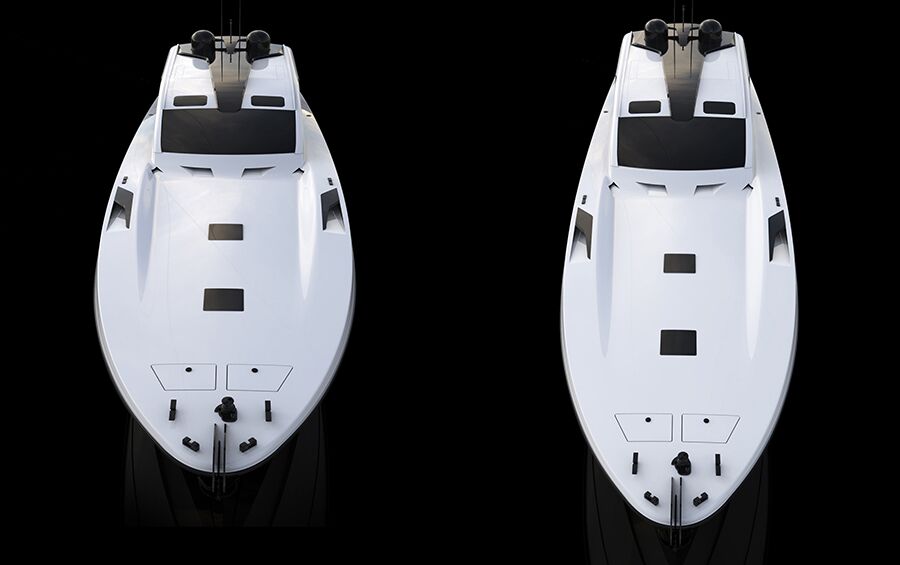 A new OTAM 65 HT has been sold and is already under construction. The
exteriors are designed by the Italian shipyard and the style, the layout
detailing and the interiors are the work of Francesco Guida Design, as
requested by the customer. The extreme customisation typical of the
Italian shipyard is expressed to the fullest in the new OTAM 65 HT, which
can be perfectly described as a "Made in Italy one off". This yacht
embodies the concepts of experience, research, development, flexibility,
iconic design and top performance combined with outstanding efficiency.
Unmatched performance and efficiency are the distinguishing traits of the
deep-V hull with a deadrise angle greater than 21°. Pure OTAM style with
sporty and iconic aesthetics is born from the collaboration with the
shipyard's historical partner Umberto Tagliavini – Marine Design and
Services. These features, combined with the owner's decision to install
two 2000 hp MAN engines, allow the OTAM 65 HT to reach a top speed of 60
knots and a cruising speed of 50 knots!
External design to enjoy the sea
The hardtop of the OTAM 65 HT has been customised with new details
according to the owner's requests. One of most remarkable is the absence
of doors leading to the cockpit, which creates a large, open-space area
(to better enjoy outdoor life) without affecting any of the yacht's
comforts – for example, the entire area has air conditioning.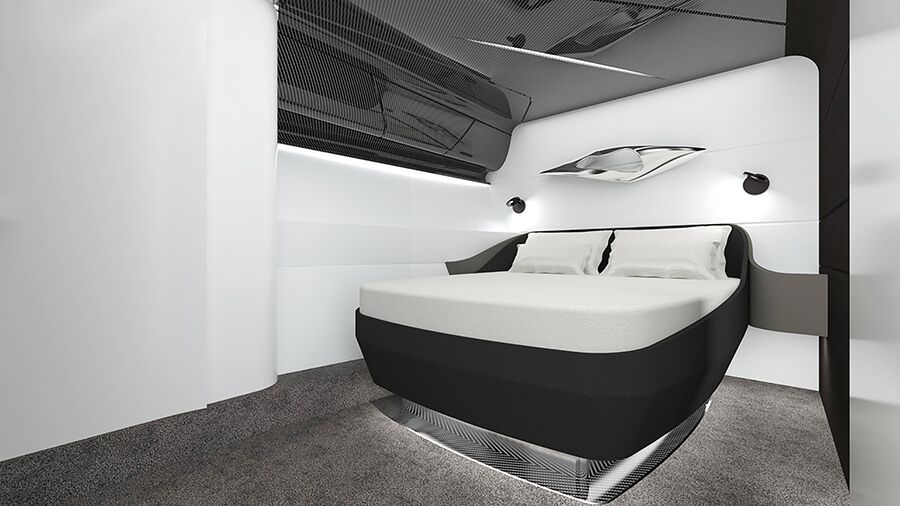 Carbon inserts have been added to the deck rigging
Carbon fibre inserts are not just in the hardtop; they can be found in
the deck rigging as well (from the anchor to the transom platform),
according to the shipyard's tradition to use technologically advanced
materials. Other than creating a chromatic contrast with the white hull,
carbon fibre reduces weight, considerably enhancing performance.
Interiors by Francesco Guida Design, inspired by the world of private
jets
The interiors of the new OTAM 65 HT, conceived by Francesco Guida Design,
are fully customised. The elegant geometries that express the cuttingedge
style give the vessel a timeless character and, at the same time,
mark a new benchmark for interior design in the sport yachting market.