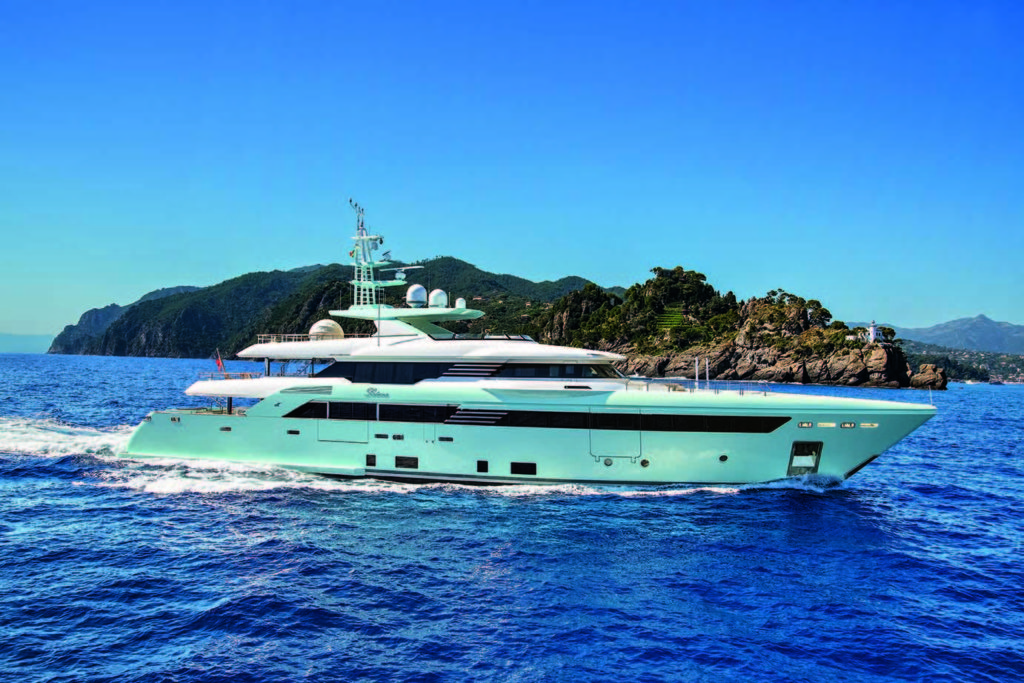 Wide open-air spaces, timeless elegance, 50 metres of style and functionality – CRN's new superyacht offers an original interpretation of the art of bespoke shipbuilding
Ancona, 3rd of August 2018 – CRN's mastery of shipbuilding reaches its utmost expression in the new 50-metre superyacht Latona, which will be presented as a world première at the Monaco Yacht Show 2018 at the end of September. Delivered in May, the Italian Atelier's latest masterpiece has been custom-built to meet the wishes of a highly selective and determined Owner. Drawing inspiration from the 'Superconero' of the 1960s, the Latona marks the success of a new joint project between CRN and Zuccon International Project. Indeed, this new yacht's technical solutions and the slender lines of the hull have been developed by CRN's Engineering Department, while the craft's exterior lines were pencilled by design firm Zuccon International Project, who, together with the Shipyard's Interiors&Design Department also took care of both interiors and exteriors.
With her 50 metres in length, four decks and an underdeck, the Latona stands out for her classical, timeliness profile that further enhances the style and elegance of outdoor areas. The yacht's interiors are pervaded by a refined Liberty-style mood, a stylish fil rouge that unravels through all guest areas. The streamlined bow and the spacious interior and exterior volumes, in turn, also include some breathtaking areas almost 'hanging' over the sea, let the Latona shine in all her endless beauty.