Rán VII completes hat trick as Carkeek plans 52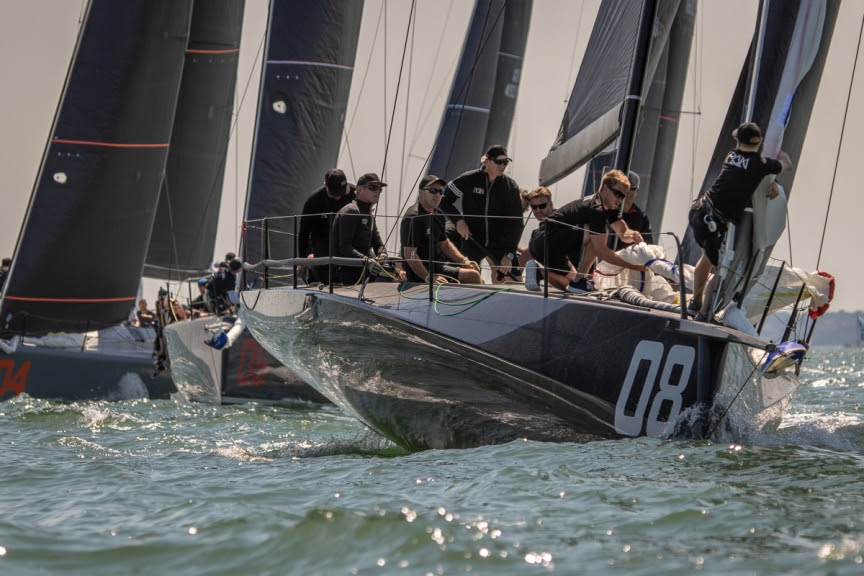 Niklas Zennstrom's Swedish Carkeek-designed Rán VII made it three from three by winning round 3 of the 2018 FAST40+ circuit, the National Championship, organised by the Royal Thames Yacht Club this weekend (June 29 – July 1). Bas de Voogd's Hitchhiker made it a one-two on the podium for Carkeek. The Dutch-flagged Carkeek MkIII was the most consistent chasing boat and a second place in what proved to be the final race guaranteed them a second place overall.

"It was another strong impressive performance from our boats and Rán continues to impress in trickiest conditions – there is more to come from the boat especially once they fully understand the modes and gear shifting and develop as a team," Shaun Carkeek, the founder of Carkeek Design Partners, said. "It's satisfying to see all our teams performing well and setting the standard. We've worked closely with our clients this winter to improve their performance potential wherever possible and the results are the fruits of all the work and commitment from all involved. It's great to see the new boat (Rán) meeting performance targets. The expectations from our side are high at this stage and we put a lot of pressure on ourselves to deliver our clients something extra special each time we craft a new design."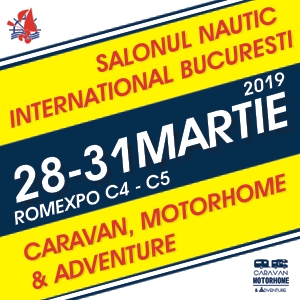 Carkeek is looking forward to making the same impact in the TP52 Super Series with a new 52 design. "I´ve worked on many of the winning MedCup and World Champion TP52 programs over the years including Quantum Racing and Team New Zealand. For past few years I´ve watched the class evolve and we're now ready to introduce the same winning performance and ideas seen on Rán to the TP52 class and SuperSeries in an explosive new design. The class needs and is ready for some fresh ideas and the new state of the art Carkeek TP52 is a game changer. The design harnesses an unprecedented blend of experience, creativity, state-of-the-art technology, innovation, cutting-edge style and performance, which we believe will attract new like-minded owners who identify with our winning design philosophy and are looking for that winning edge and extra degree of freedom in the design process."
As in round 2, Rán VII had to come from behind. On Friday, in light and shifty conditions with temperatures heading touching 30 degrees in the Central Solent, Rán VII won the first race by just six seconds from the South-African flagged Tokoloshe II in the nine-strong fleet. But were seventh in the second and final race of the day.
But on Saturday, after James Neville's Ino XXX, won race 3, Rán VII blazed a trail in the sunshine with two bullets to take their place at the top of the leaderboard going into the final day. With no wind and no racing today (Sunday), that is how it stayed, with RánVII adding the National Championship to their two other victories in the debut season on the FAST40 circuit.
For the crew on Rán VII, each round has been an exploration of their new boat's capabilities, allowing them to prove what fast learners they are.
"Overall we're very happy with the performance of the new Rán," Tim Powell, the experienced British sailor and long-time core part of Rán Racing, said. "Here, we had several races in a north-easterly wind direction, which is possibly the shiftiest conditions you can get in the Solent for racing.It was a real game of snakes and ladders so trying to sail conservatively and not hit corners too early was key to keep plugging away on consistency.
After Poole we had good confidence in the light air having improved our light air rig setup and whilst the boat really lights up from 10-12kts of wind and upwards we are, I think, exceeding our expectations in the 6-8kt range.
The fleet is getting ever closer and closer as the level of everyone keeps improving, so the difference between first and last to the top mark are very much coming down to your starts and the fine details of course and fleet management. Eddie Warden Owen filling in for Rán's regular tactician, Adrian Stead, did a good job here for us and in tricky conditions kept it very tight.
The team is improving regatta by regatta with our youth side very much stepping up their game to make the manoeuvres slick. The one unknown for us is still the windy weather as so far it's been a light season, but hopefully in Cowes we will get some classic sea breeze conditions and we can really see what these boats can do."
Round 4 of the 2018 FAST40+ Circuit will be held from August 4-7 as part of Cowes Week