YANMAR 3JH40 INBOARD ENGINE WINS INNOVATION AWARD
World's smallest common rail inboard marine diesel engine is honored in the Inboard Engines category at the Progressive Insurance Miami International Boat Show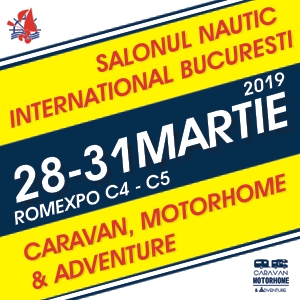 The YANMAR 3JH40 common rail inboard diesel engine has been recognized as one of the most groundbreaking new consumer marine products after receiving a prestigious 2018 Progressive Insurance Miami International Boat Show Innovation Award. Introduced this year as the marine industry's smallest CR inboard diesel engine, the 3JH40 was named the winner of the 'Inboard Engines' category when the NMMA and Boating Writers International (BWI) presented the awards during the annual Innovation Breakfast, held at Miami Marine Stadium Park & Basin on Virginia Key. A distinguished judges' committee highlighted how the latest addition to YANMAR's family of new generation CR diesel engines is 'bringing advanced technology and increased efficiency to smaller boats'. With an output of 40 mhp, the compact and quiet 3JH40 enables smaller leisure boat owners and commercial vessel operators to benefit for the first time from the efficiency and performance advantages associated with the most recent electronically-managed CR fuel-injection technology.
Floris Lettinga, YANMAR MARINE INTERNATIONAL's Senior Global Sales Manager, said: "Winning the Miami 2018 Innovation Award in the Inboard Engine category is a really exciting endorsement for the 3JH40 and adds to the positive testimonies already received from our customers about the YANMAR JH common rail range. This recognition from some of the industry's most esteemed experts and writers supports our ambition to answer demand and bring to market a product that provides the benefits of common rail technology to smaller applications for the first time. We are now looking forward to our customers around the world experiencing the benefits of the world's smallest common rail inboard marine diesel engine."
This year's Innovation Awards program evaluated 62 products across 19 categories featuring an outstanding pool of entries. Co-chaired by Zuzana Prochazka and Alan Wendt, the Innovation Awards judges' committee is comprised of eight BWI members who perform product testing throughout the year, and have specific expertise in marine products and equipment. The judges ultimately selected 17 winners and two honorable mentions in 16 categories for a total of 19 honorees.
Offering minimal fuel consumption and exceptionally low noise and emission levels, the new YANMAR 3JH40 propulsion engine surpasses EPA Tier 3 and EU RCD Tier 2 emission regulations for virtually smoke and odor-free operation. The 4-stroke, water-cooled 3JH40 is an ideal solution for new builds and repowering applications, specifically monohull sailing yachts and catamarans up to 45ft, small motor boats or sloops, and light duty commercial craft.
At a successful Miami International Boat Show, YANMAR also introduced the two highest power engines in its new 4LV Series of CR engines and the JC20 Joystick to round out YANMAR's joystick controls. The company discussed new solutions through growing acquisitions and partnerships, including the acquisition of Flexofold and the launch of the Dtorque outboard engine following its agreement with German manufacturer Neander Shark for exclusive global distribution. YANMAR also highlighted innovative solutions from Vetus, acquired by YANMAR in 2013, who was also an Innovation Award recipient for their new Bow Pro Thruster line.