Esimit Europa fastest around Gotland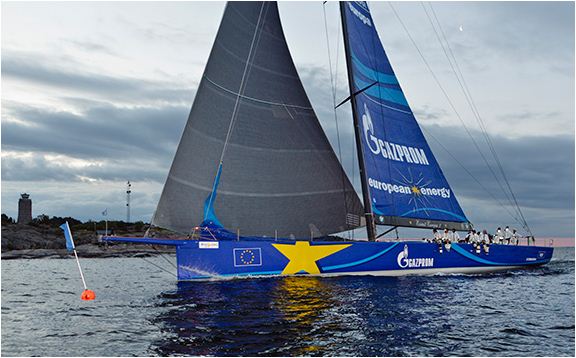 As expected, the 100-footer Esimit Europa took "line honor" in the ÅF Offshore Race 2013. Around 03:30 she passed, as the first boat, the finish line in Sandhamn.
It was a very beautiful – if slightly cool – morning in the archipelago when the blue boat glided across the finish line. She has been sailing the race more or less alone as she leftthe competition behind already minutes after the start in downtown Stockholm on Sunday at 11:00.
As Esimit crossed the finish line, much of the rest of the boats are near the west coast of Gotland, from Visby to Hoburgen. About 40 boats had rounded the southern tip of Gotland.But nearly a hundred boats had not yet passed Visby on their way south.
Second to finish will most likely be Hugo Boss. She was seven hours behind Esimit at the rounding of Hoburgen, but has gained and will probably be about three hours behind at the finish.
Who will win this year's ÅF Offshore Race remains to be seen. Hopefully a final result will be available Wednesday afternoon.